Let's talk Sizes!
Stem counts can be tricky. The pictures below showcase examples of arrangement and vase sizes. Every arrangement is built utilizing focal flowers, complementary flowers, and greenery all designed with consideration of spatial composition.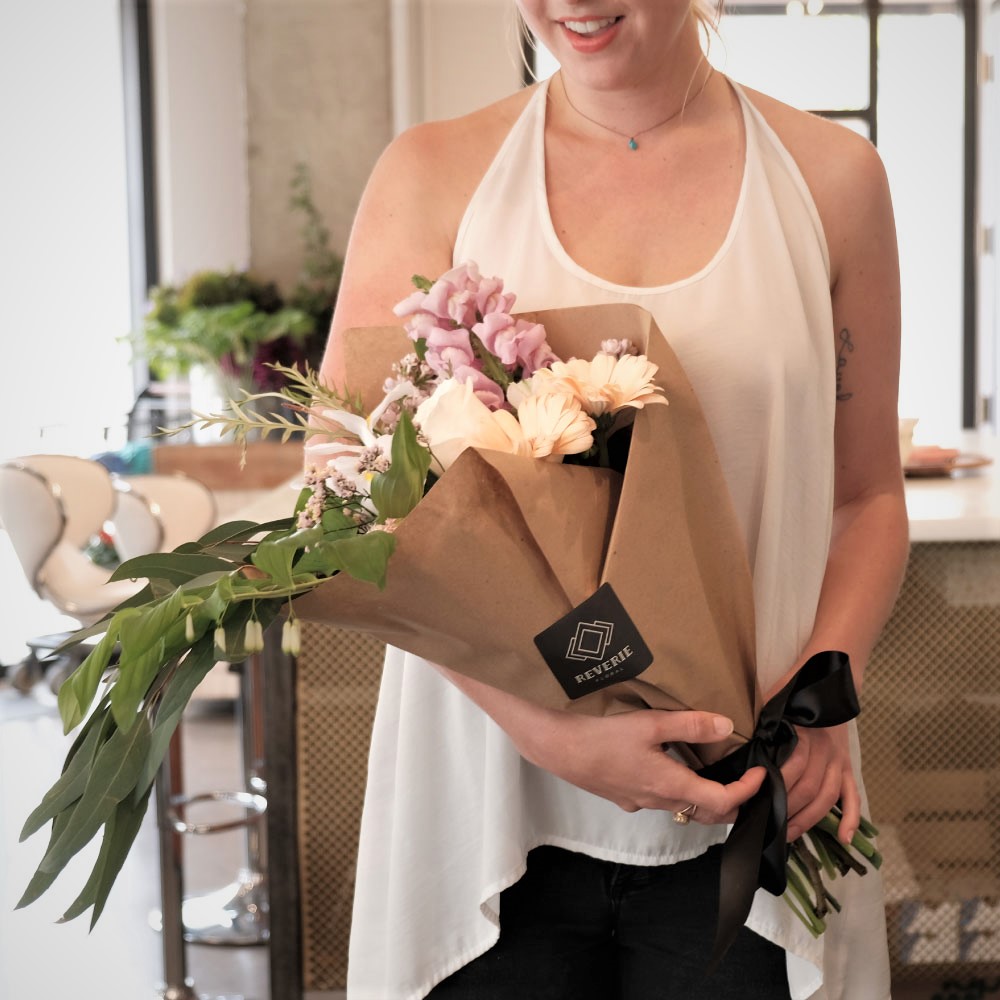 Small Gift Blooms + wrapped
12 stems, wrapped in craft paper.
12 stems in a delightful matched vase
20 stems in a delightful matched vase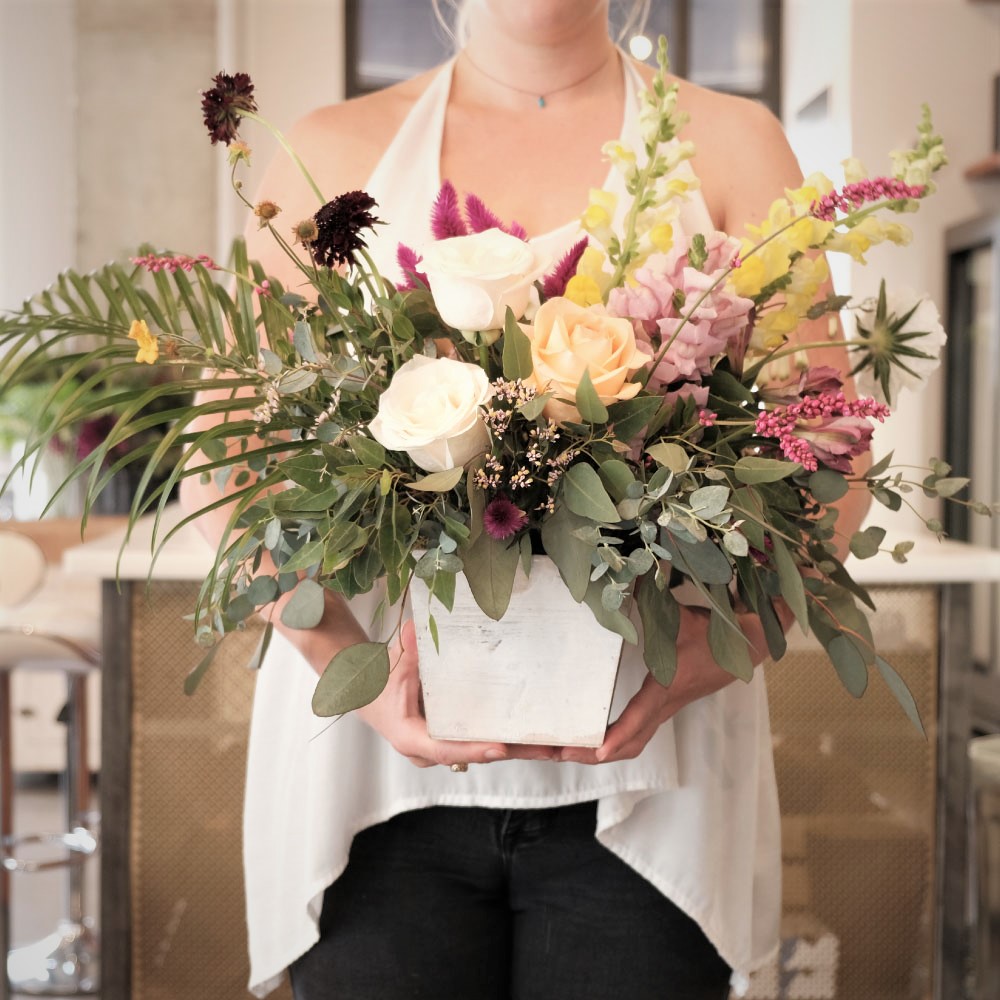 28 stems in a statement vase.
Let's talk Color Inspiration!
Flowers are always changing. When we visit the flower markets we're always on the lookout for healthiest, funnest, most bodacious blossoms we can. Which means we're always working with different varietals, tones, and compositions.
So to bring you the most fun options we can we anchor our compositions in a color inspiration. :)
When you select an arrangement you'll get to pick out one of the three inspirations below in addition to an occasion. Both help us to guide the composition of the arrangement to say exactly what you're feeling.
If you have questions about sizes, colors, floral or gift products, or delivery options give us a call!
(720) 420-0901